Tim Allen (Chair)
Tim, a Yuin man, is the Programs Manager at Werin Aboriginal Corporation Medical Centre, current Director at Many Rivers Regional Housing Management Services Aboriginal Corporation, and a former Director of Werin Aboriginal Corporation Medical Centre.
He was a Lecturer of Aboriginal primary health at TAFE NSW and earlier, a Youth Worker with Mission Australia and Indigenous Youth Employment Coordinator with Wesley Uniting Employment.
Tim has Diplomas in Business and Practice Management and a Cert IV in Aboriginal Primary Health Care.
Uncle Michael Saunders
Michael Saunders (Uncle Mick) is a proud Biripi man, one of his many talents is being an Aboriginal Resource Teacher, with over 20 years in teaching.
Uncle Mick has a Diploma in Primary Education, is currently studying a Post Graduate in Counselling and has also completed a Certificate in Ghatang Language (TAFE).
Uncle Mick is passionate about improving educational outcomes for Aboriginal people, keeping Gathang language alive by teaching language and building strong connections with the local community and Aboriginal families.
Uncle John Clarke
John Clarke (Uncle John) is a true local born in Taree of Biripi and Worimi origins.
He has been the CEO for Taree Indigenous Development & Employment for 9 years, for 9 years was the Chairman for Purfleet Taree Land council (PTLALC) and also the CEO for 8 years, and was a previous Director for Biripi ACMC for 20 years (the longest serving Director for Biripi ACMC).
Uncle John brings with him a wealth of local Aboriginal knowledge and has a deep connection to his people and his country. Uncle John is an advocate for contribution to environmental, cultural and economic outcomes in our community.
Daniel Morrison
Daniel is of Aboriginal descendant of the Murriwarri people in Brewarrina, he grew up in Western Sydney and now lives in Port Macquarie. Dan has a keen interest in building capacity within Aboriginal communities.
Dan completed a Bachelor of Health Science (Mental Health) from Charles Sturt University School of Nursing and Midwifery, Post Graduate Degree in Indigenous Health (Substance Use) from University of Sydney, School of Medicine, Post Graduate Degree in Health Service Administration from Latrobe University School of Public Health and a Masters in Health Service Management from the University of NSW School of Public Health and Community Medicine. Dan currently delivers Aboriginal Primary Health Care qualifications to Aboriginal people all over the state.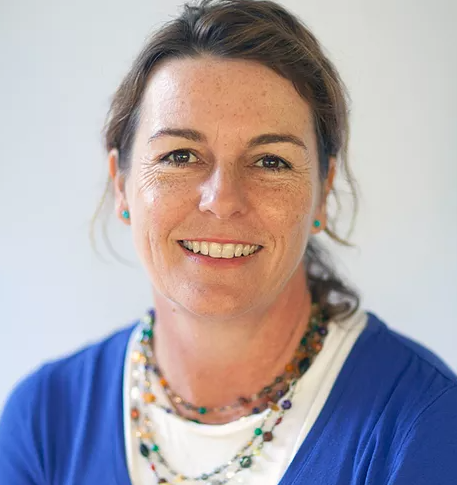 Penny Kay                                            (Specialist non member Director)
Penny Kay has a Bachelor of Social Work and is a Specialist Director for our organisation.
She is a subject matter expert in the out of home care sector, Penny is highly qualified to offer our organisation strategic direction and advice to our member directors to ensure correct governance is adhered to within our out of home care division.
Penny also has strong stakeholder engagement relationships with our main out of home care funding provider Department of Communities & Justice, Absec and The Office of the Children's Guardian.
In addition to her career as the Director Community Services with NSW Department of Family and Community Services, Penny has led business turnarounds as CEO and Principal Officer of two NSW Out-Of-Home Care providers and led operations for a major human services NGO.
.
Craig Tapper
(Specialist non member Director)
Craig Tapper is an Adjunct Associate Professor at the business school of the University of NSW, and has taught there for over 23 years.
As well as teaching he has also had a 25+ year career as a manager, executive and Board Member on a number of not-for- profit boards and has been involved in numerous consulting assignments with Commonwealth and State / Territory government departments, specialising in reviews of Aboriginal and Torres Strait Islander health, community and aged care programs.